Brian Sathianathan, Co-Founder, the Chief Digital Officer, and Chief Technology Officer at Iterate.ai., discusses the powerful – low code – AI tools available to accelerate digital transformation.
Brian Sathianathan is the Co-Founder and Chief Technology/Digital Officer of Iterate.ai, an innovation ecosystem launched in 2013. Companies like Ulta Beauty, The Pampered Chef, Driven Brands, and Circle K leverage the "intelligent low-code" capabilities invented and patented by Brian and his team.
Brian started his career at Apple where he led iPhone and Intel Mac initiatives. His two core groups designed the security and activation platform for the first iPhone, for which he holds patents.  He then left Apple to be Founder/President of Avot Media, a software platform used by firms to transcode video for Mobile. Avot was acquired by Smith Micro [NASDAQ: SMSI], where, Brian became head of the video business responsible for strategy, vision, and integration. After Avot and Smith, Brian joined the seed-stage investment team at Turner Media, where he participated in 13 investments and one acquisition (BleacherReport). Two of his startups were acquired (one by Apple) during that period.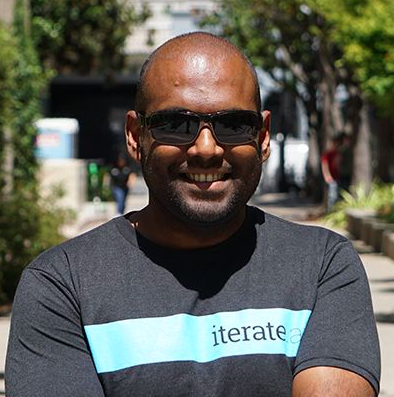 If you have additional questions for Brian, please contact him at: brian@iterate.ai