Kim Snyder, CEO and Founder at KlariVis, discusses the application and benefits of implementing an enterprise dashboard and analytics platform.
Kim Snyder, CEO & Founder of KlariVis, is a veteran community banker, having served as EVP/CFO for Valley Bank, a $900 million publicly traded community bank in Roanoke, VA. Snyder is a results-oriented strategic problem solver which is showcased by her development of the industry's first data analytics solution with the purpose of helping financial institution executives make effective and efficient decisions. She has served as the Tennessee Bankers Association CFO Forum Facilitator for the past three years and is a notable speaker, having spoken at many industry conferences such as Bank Director's Acquired or Be Acquired and FinXTech, the ABA's Community Bankers Conference, ICBA Live, and the Venture Center's VenCent Fintech Summit to name a few.

Kim earned a Bachelor of Business Administration degree in Accounting from James Madison University. She continued her education at University of Pennsylvania with the American Bankers Association (ABA) Stonier Graduate Wharton School Leadership Program and ABA Stonier Graduate School of Banking. She is a Certified Public Accountant (CPA).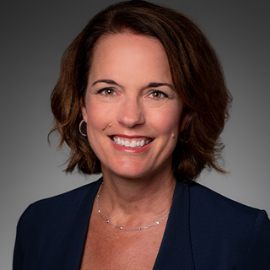 If you have additional questions for Kim please contact her at: kimsnyder@klarivis.com