Julia Johnson discusses the drivers to the 'Great Resignation' and her advice for how banks can address its challenges.
Julia Johnson, Director of Talent Management Consulting.  Julia has more than 25 years of diversified human resources and organizational development experience.  Working closely with board of directors, presidents, executive management teams, and human resources leaders with financial institutions she helps clients achieve optimal alignment of organizational strategy with human resources management strategy.  She consults on initiatives including, but not limited to:  organizational structure, role alignment, succession planning and talent assessment, compensation, employee engagement, executive coaching, and leadership development.  Julia holds a Master of Arts degree in Industrial/Organizational Psychology, is a certified Executive Coach, Predictive Index® Analyst, and a member of the Graduate School of Banking at the University of Wisconsin – Madison faculty.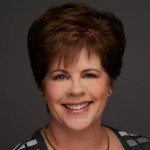 If you have additional questions for Julia, please contact her at JAJohnson@WIPFLI.com.